You are here
5 beautiful rooms available in bed and breakfast Les Buissons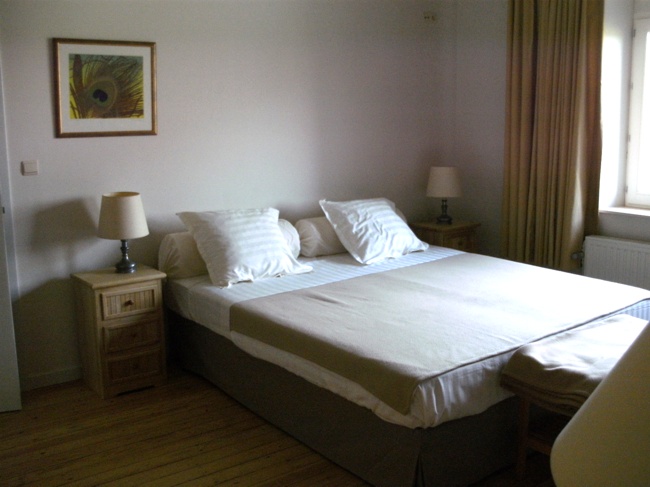 Bed and breakfast Les Buissons has five rooms available for guests. Each room is decorated differently, with respect for the old values ​​of the property. Wireless internet access is available.
Each room is equipped with:
In every room you will find extremely comfortable extra-large beds of at least 2m in length. Two rooms even have beds of 2.20 m long.  A good night's sleep is assured.
Les Buissons means "thicket". The rooms each bear the name of a bush:
Sorbier = Rowan
Noisetier= Hazle
Aubépine = Hawthorn
Prunellier = Blackthorn
Genévier = Juniper berry